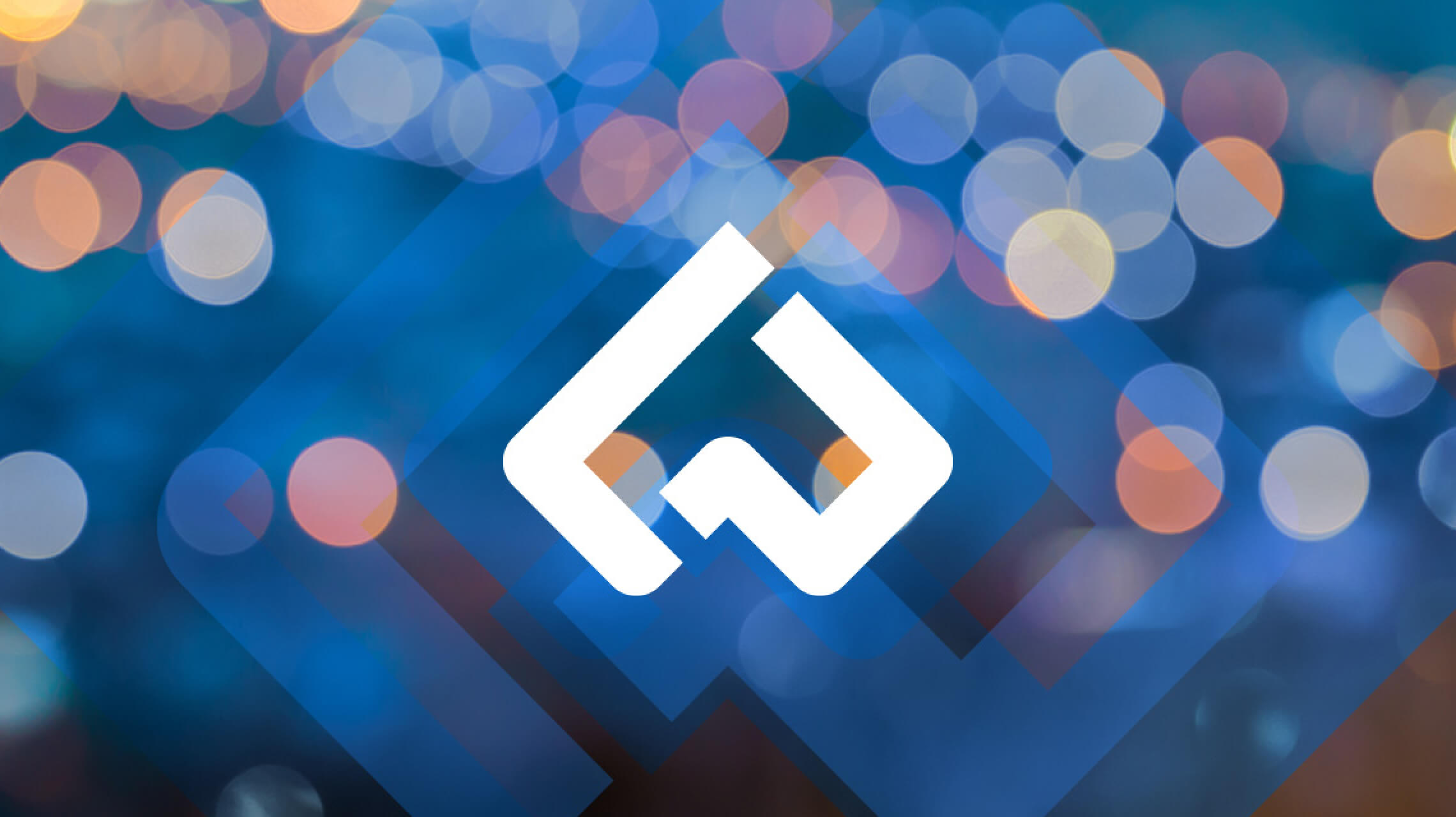 Repositioning a leading technology integration partner
LeapPoint is a very creative technology integration partner. A mid-size organization, they're smart enough to compete with the big four consulting firms.
Over the last 15 years, they've built considerable customer loyalty and industry recognition. So it was time for them to level-up their brand identity to make it portable and durable enough for the next level of growth.
In addition to helping their leadership discover their real WHY for their business model and solution, Fifteen4 led them into a deeper design language for their brand identity and message. The goal: achieve recognition beyond their logo and arrive at a modern approach that is more relevant and forward-thinking.
VISUALIZING THE LEAP: INITIAL CONCEPTS
Fifteen4 designed a new brand identity system inspired by the newly established brand personality traits: Authentic, Approachable, Confident, Committed, Empathetic, Curious, Agile, Inclusive.
Linear elements based on the logo become a way-finding system, connecting content and visually demonstrating how LeapPoint helps customers find their way in the modern age of technology. The brighter palette is more modern and helps distinguish LeapPoint from competitors.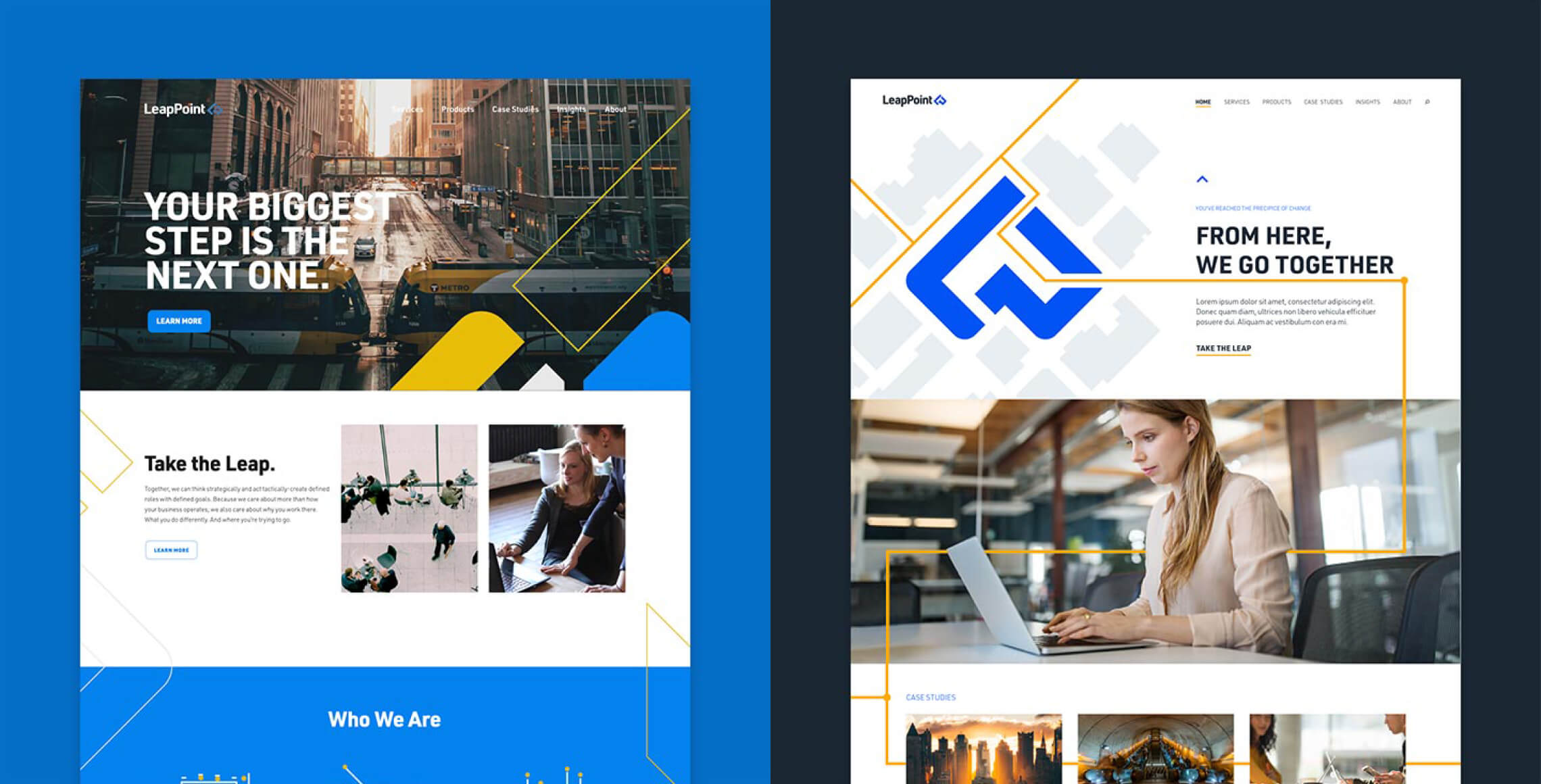 The goal was to evolve the current mark instead of designing whole new concepts. We made the wordmark casing match the name's written form, customized the details of the letterforms using angles from the LP symbol, and redrew the LP symbol to be perfectly symmetrical and more readable at smaller scales. Then we removed gradients and used flat colors to avoid rendering issues and pushed the vibrant color to the LP symbol so it is distinguished from the wordmark.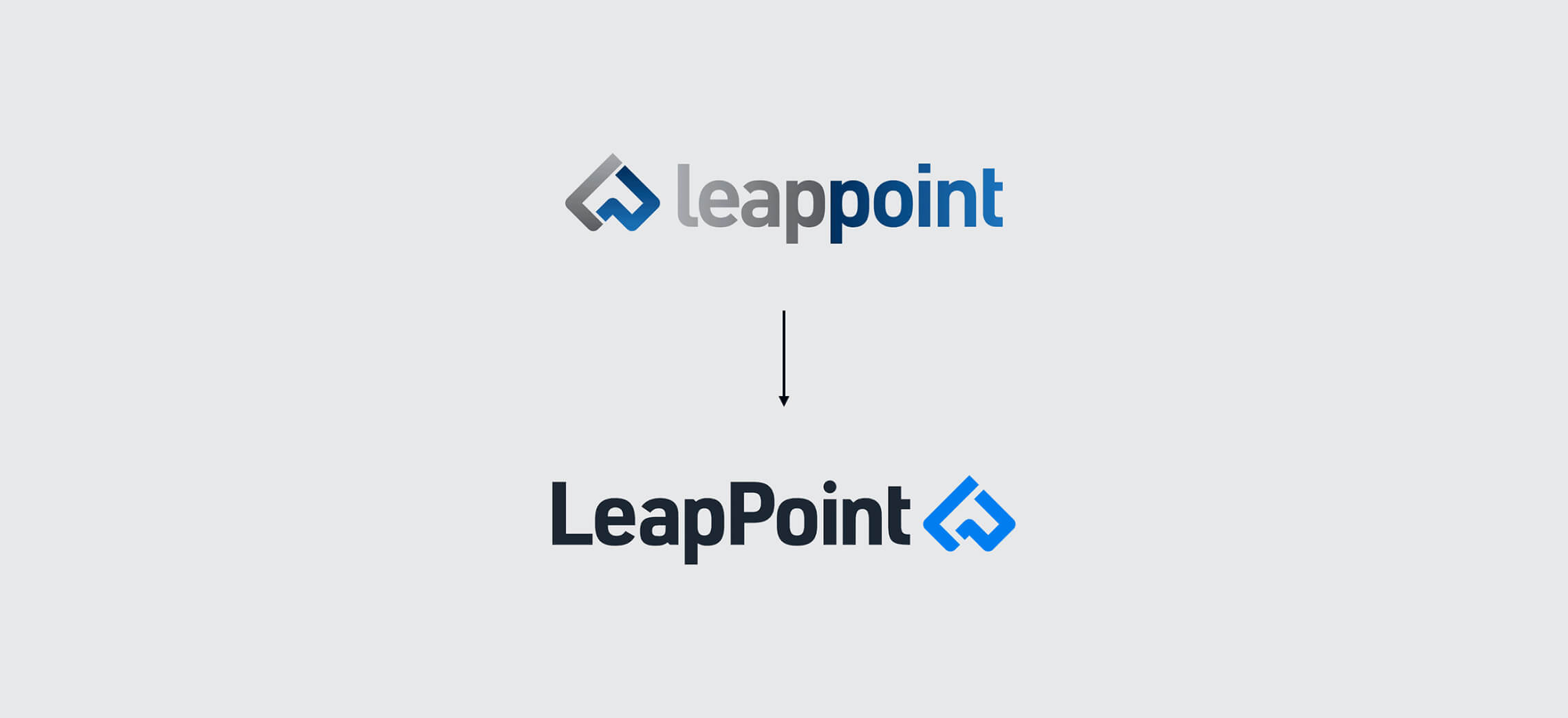 Naturally, we created a snazzy new brand anthem
video
for LeapPoint.
Web site design + development
We started the web process with a content audit and proposed new user flows via the information architecture. Once the new branding was in a "feel-good" place, we went to work on applying that design language to a whole new web experience. The brand identity evolved alongside the web work.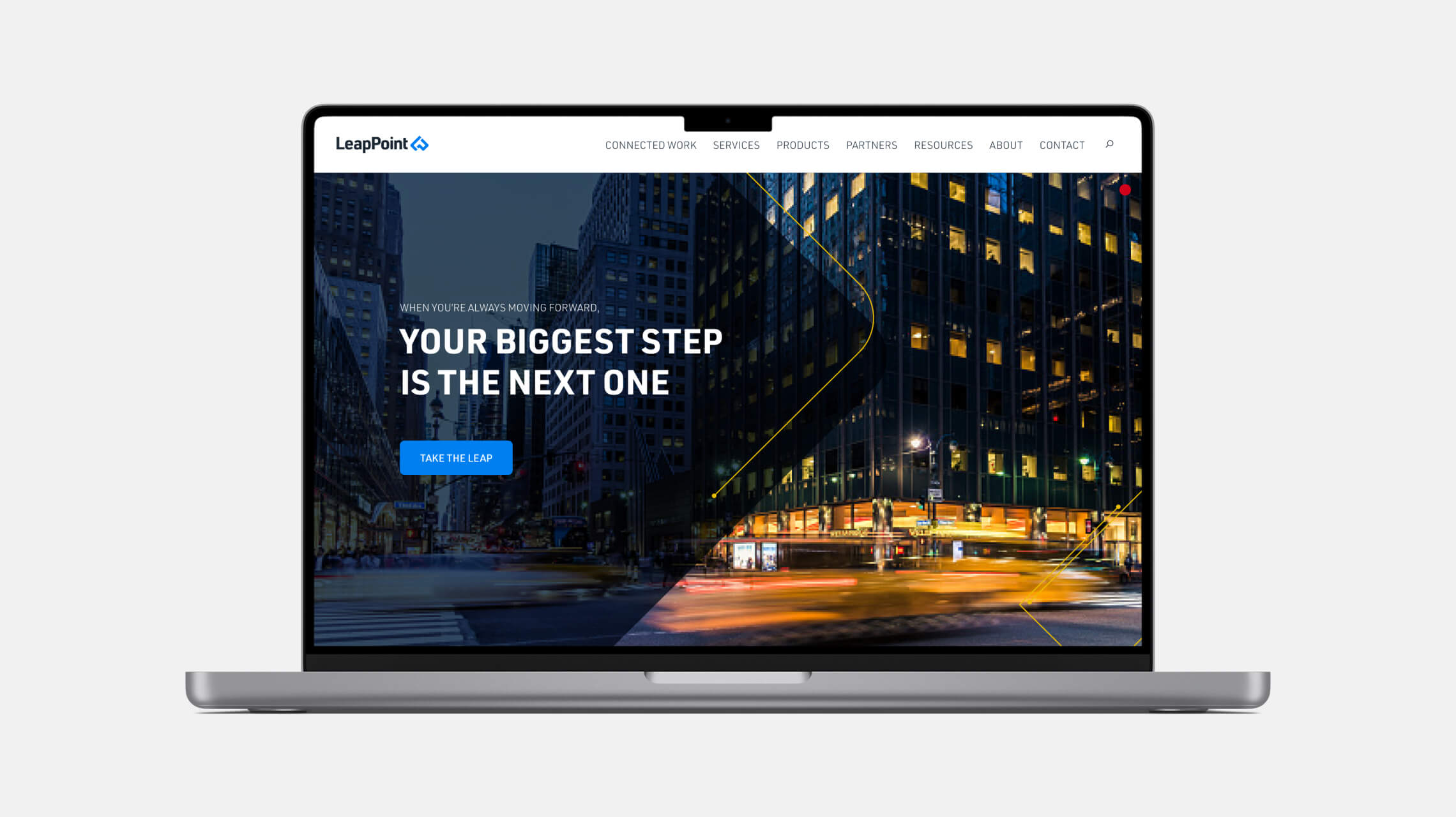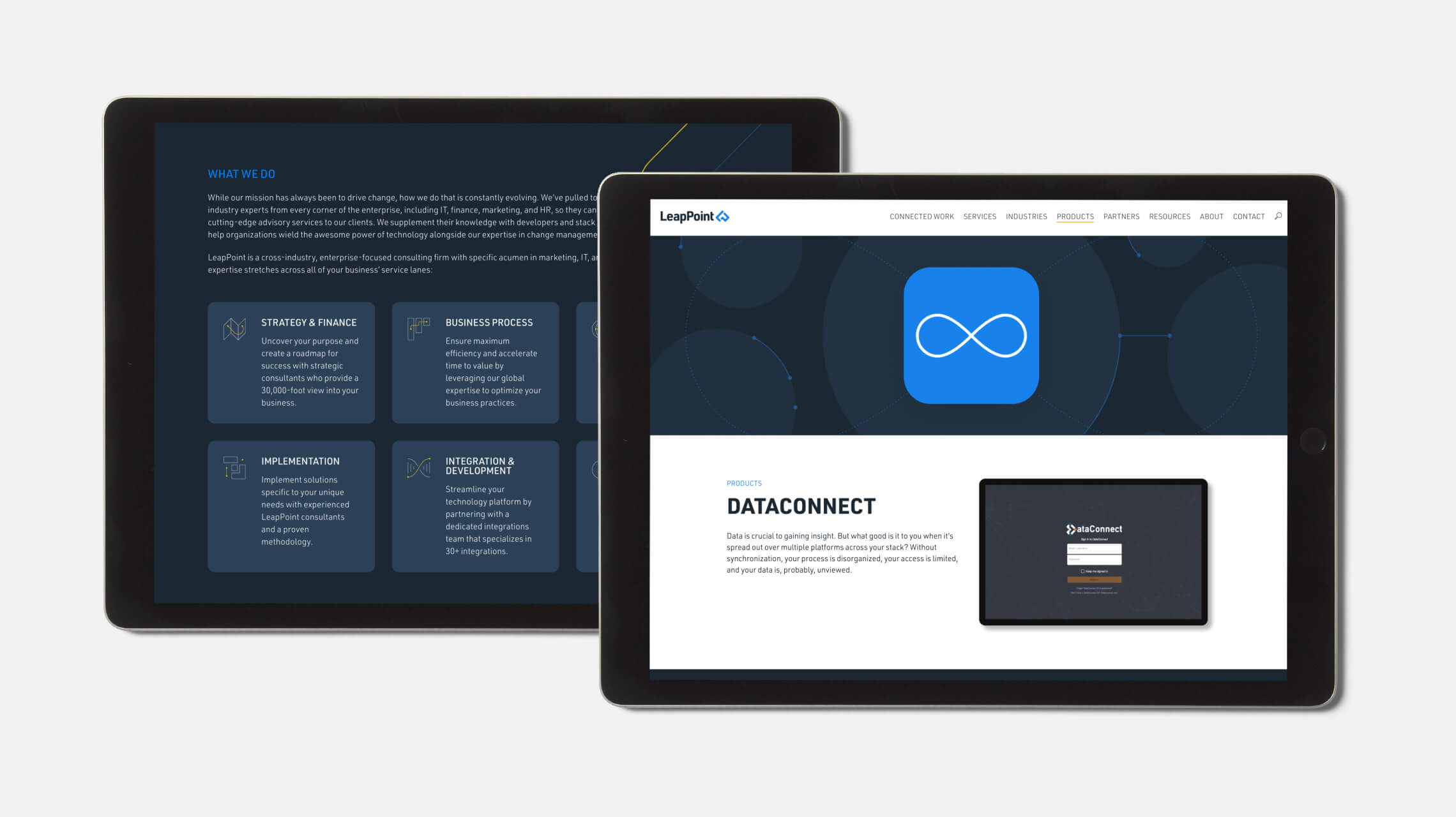 Collateral + brand guidelines
Finally, we have created a suite of collateral for LeapPoint to unify everything across all mediums. Brand Guidelines ensure that LeapPoint's branding efforts follow a standardized approach moving forward.