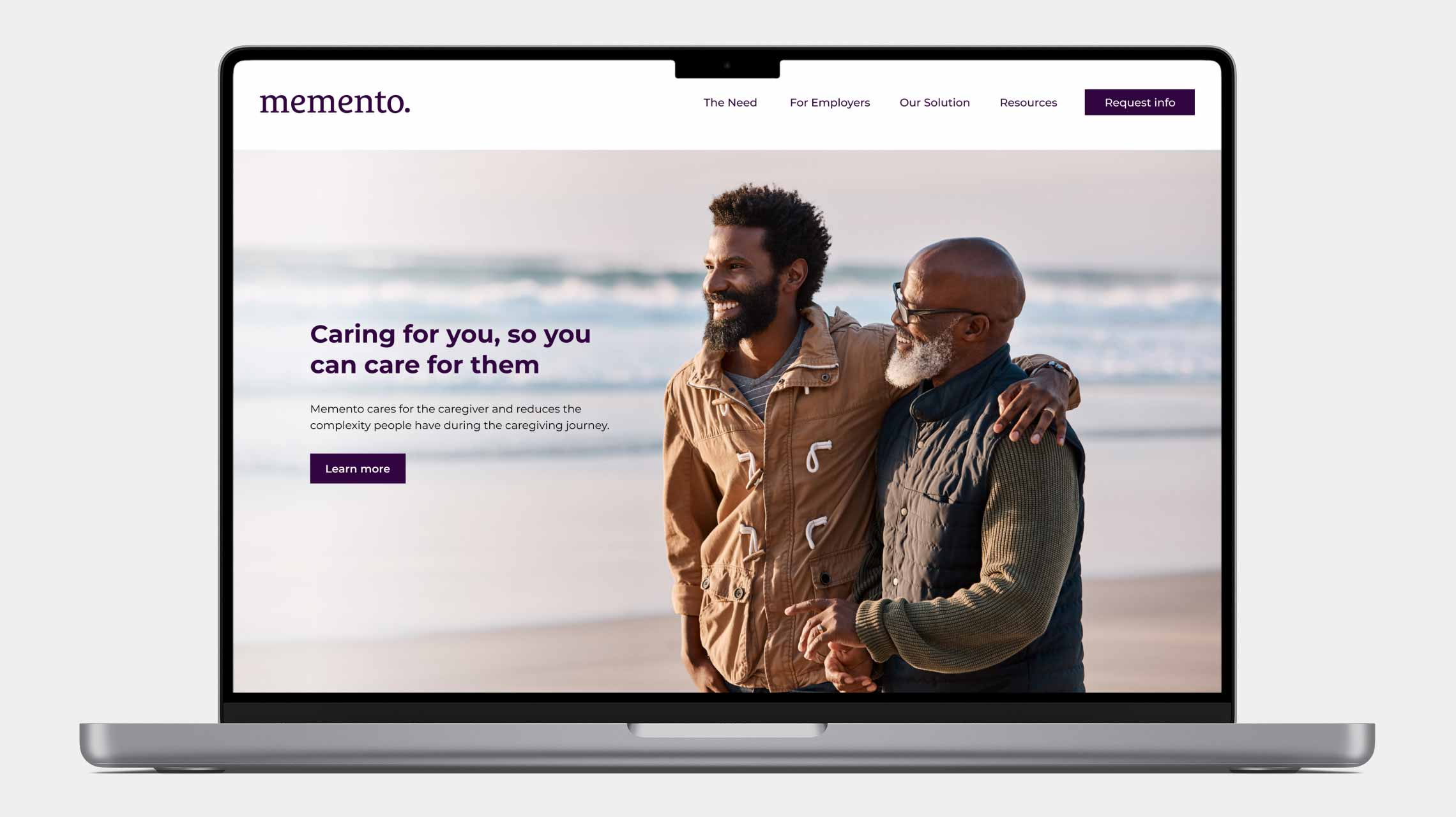 1 in 5 working Americans are providing unpaid care to a family or loved one.
In late 2020, the CareFirst Healthworx team decided to launch a new company that would tackle a growing issue facing working people across the country: Caregiving.
The resulting company, Memento, addresses financial, time management, and mental health challenges faced by caregivers. Employees of Memento clients access their support through a desk and mobile app.
As they brought Memento to market, Healthworx asked Fifteen4 to create brand messaging, brand guidelines, and a website for the new company. We began by developing a compelling message speaking directly to user pain points. We then designed a logo and color scheme that reflected the calming, supportive resources available to Memento users. Finally, we created iconography for use in the app and marketing resources, and created complete brand guidelines.
logo design + brand guidelines