Who knew these guys could cook?
Well, maybe they can… I reckon we'll find out next Friday, October 4th. The Fiery Five from Fifteen4 will be battling it out against MindGrub to support the great organization, Girls in the Game. Get to know our chef warriors below!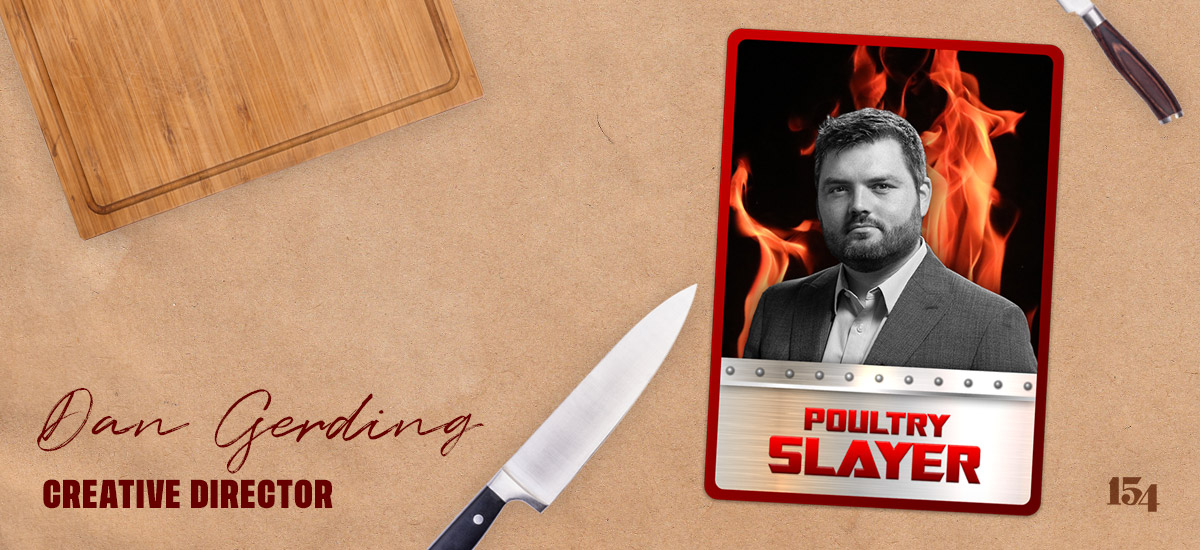 Dan Gerding
Favorite food: Anything Greek Best dish: Anything Greek
Dan characterizes his German and Irish heritages as "not being known for their cuisine." So it makes sense that his favorite thing to make—other than sweeping, hurtful generalizations—is A+ tzatziki sauce. Sorry, Dan's German and Irish ancestors—you blew it.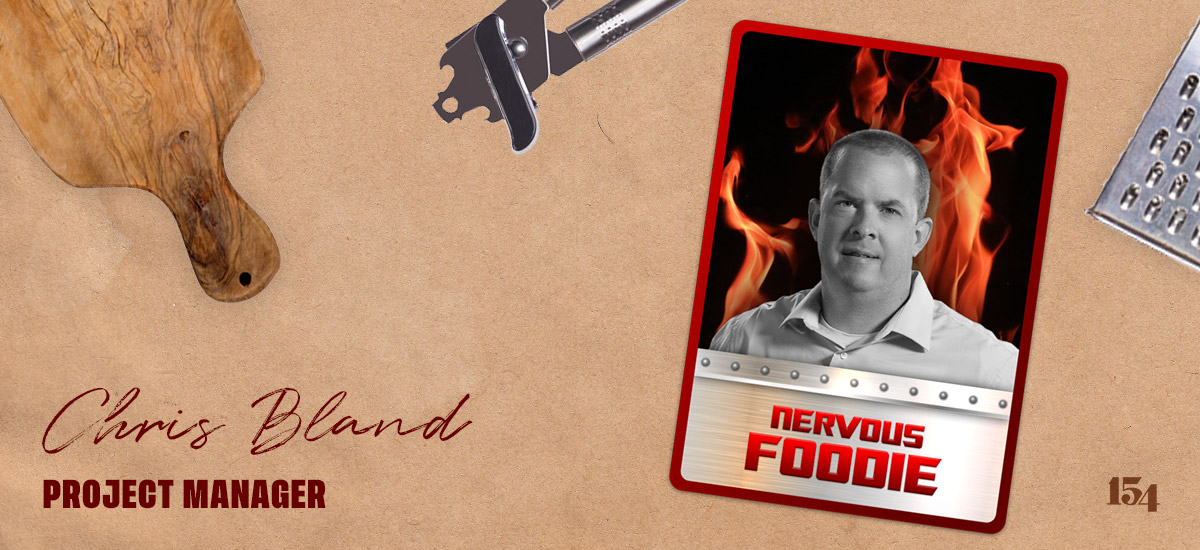 Chris Bland
Favorite food: Mexican Best dish: Killer guac
The central figure in what have been described as multiple "nacho incidents," Chris is most famous for spearheading Thanksgiving dinner Bland-style; which roughly translates to "modeled after the Waffle House hash brown menu."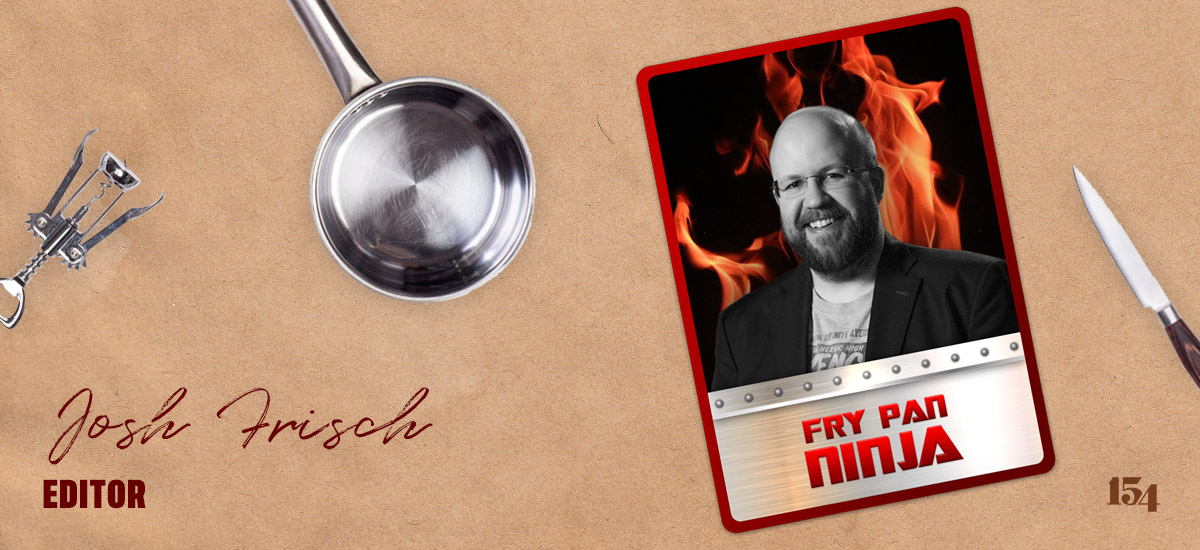 Josh Frisch
Favorite food: Sushi Best dish: Chilaquiles
Most editors haven't cut footage with one hand while whipping up a batch of delicious, piping hot chilaquiles with the other. And neither has Josh. But that's entirely just because he's never tried.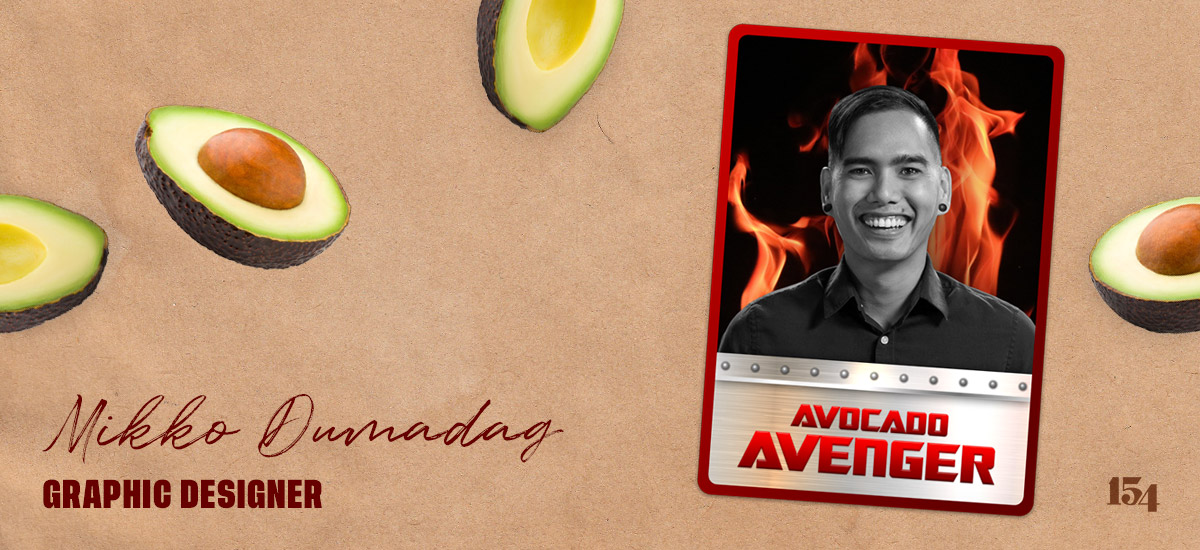 Mikko Dumadag
Favorite food: Eggs & Avocado Best dish: Rice
Mikko's design skills translate into the kitchen, where he loves rice: Cooking it. Spooning it out. Sharing it with others. Looking at it. Appreciating it. Marveling at its versatility. Much like our staff's relationship with Mikko himself. Except for cooking and eating him, I mean.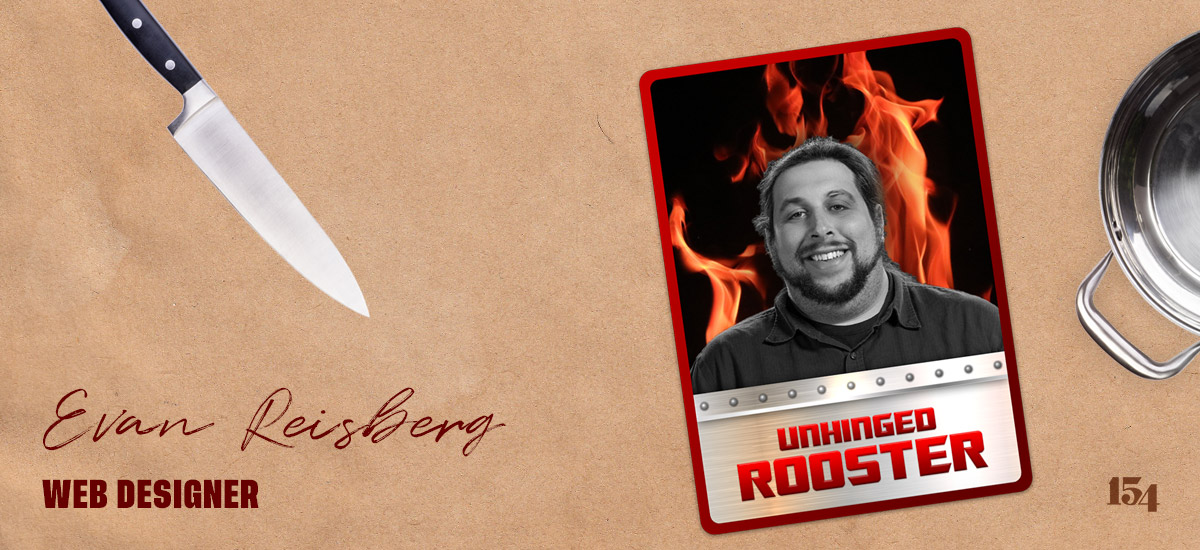 Evan Reisberg
Favorite food: Falafel Best dish: Pesto couscous with chicken and zucchini
Evan's culinary prowess stretches from Isaraeli to Maghrebi cuisine and beyond. Also a skilled UX developer, a trained sailor, and a loving father, Evan answers the question, "What would it look like if someone was good at everything?"
We Need Your Support!
Fifteen4 has a $2k fundraising goal, which we would love to exceed. Please share our team fundraising link with friends, family, or anyone else that would be interested in contributing to this great organization.
Fifteen4 Fundraising Page:
https://support.girlsinthegame.org/team/248704
About Girls in the Game
Girls in the Game offers After School programs for elementary-age girls in Chicago, Baltimore, Bloomington, IL and North Texas. Their middle school program is available to girls in Chicago, Baltimore and North Texas.
About Fifteen4
Fifteen4 is a creative agency that specializes in building B2B tech brand experiences through brand strategy, messaging, design, websites, animation, and video.
Learn more about what we do at Fifteen4.