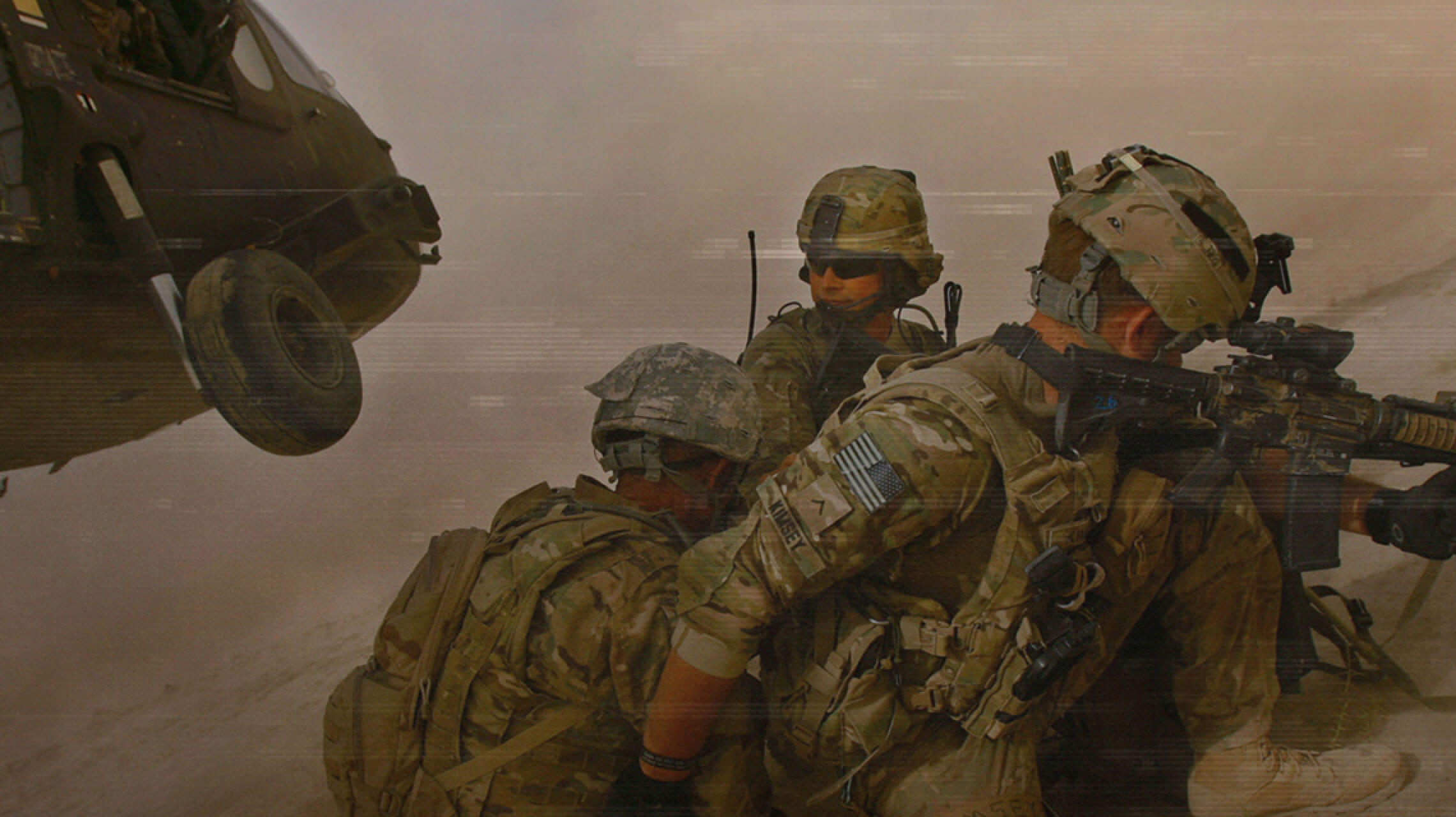 serving the nation. defining the edge.
BTS is a true innovator in the defense industry. They develop and implement technology-based solutions and services for the intelligence community and the military, like the first portable, tactical 3G network.
Their name may not be familiar because 100% of their revenue is generated from federal contracts with agencies like the NSA, DoD, and DHS. Like many government contractors, BTS soon found that their digital presence didn't reflect the quality and innovation of their solutions. As they expanded their capabilities and grew their business, the BTS website fell behind the pace of their evolution.
This presented a challenge as they continued growing and recruiting talent. The kind of talent BTS recruits—like network engineers and intelligence analysts—are in extremely high demand. They needed to build a digital presence that effectively highlighted their appeal for potential hires, while validating their company strength to potential contractors.
messaging + brand refinement
Without subjecting BTS to a lengthy, resource-consuming process, Fifteen4 crafted messaging that showcased key values and differentiators—from their focus on saving lives to their experience as veterans. That messaging was translated into web copy that clearly differentiated BTS' value proposition through succinct, declarative statements like "We define the edge." This unadorned approach to copy captured the BTS brand and was authentic to the company's leadership.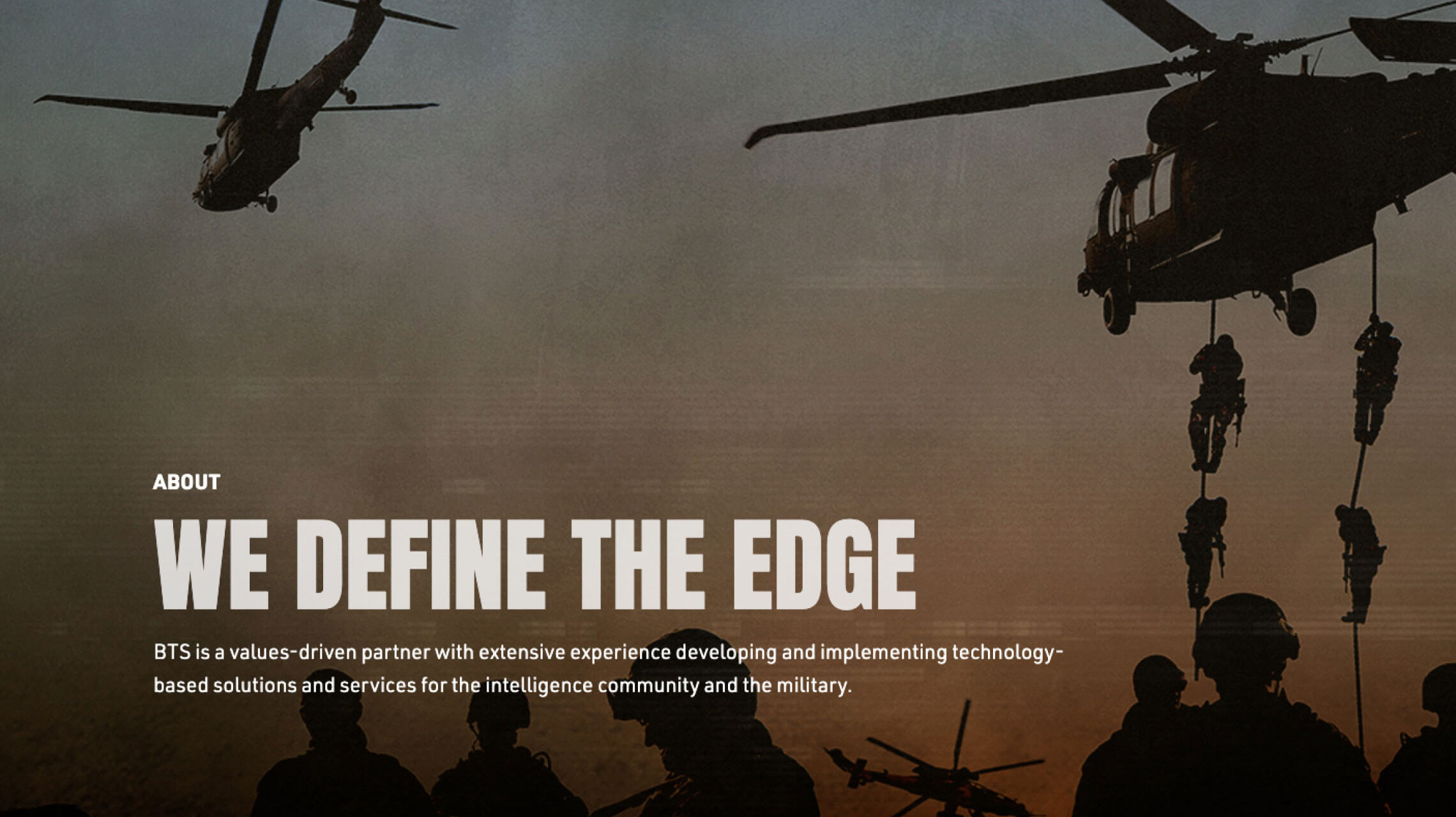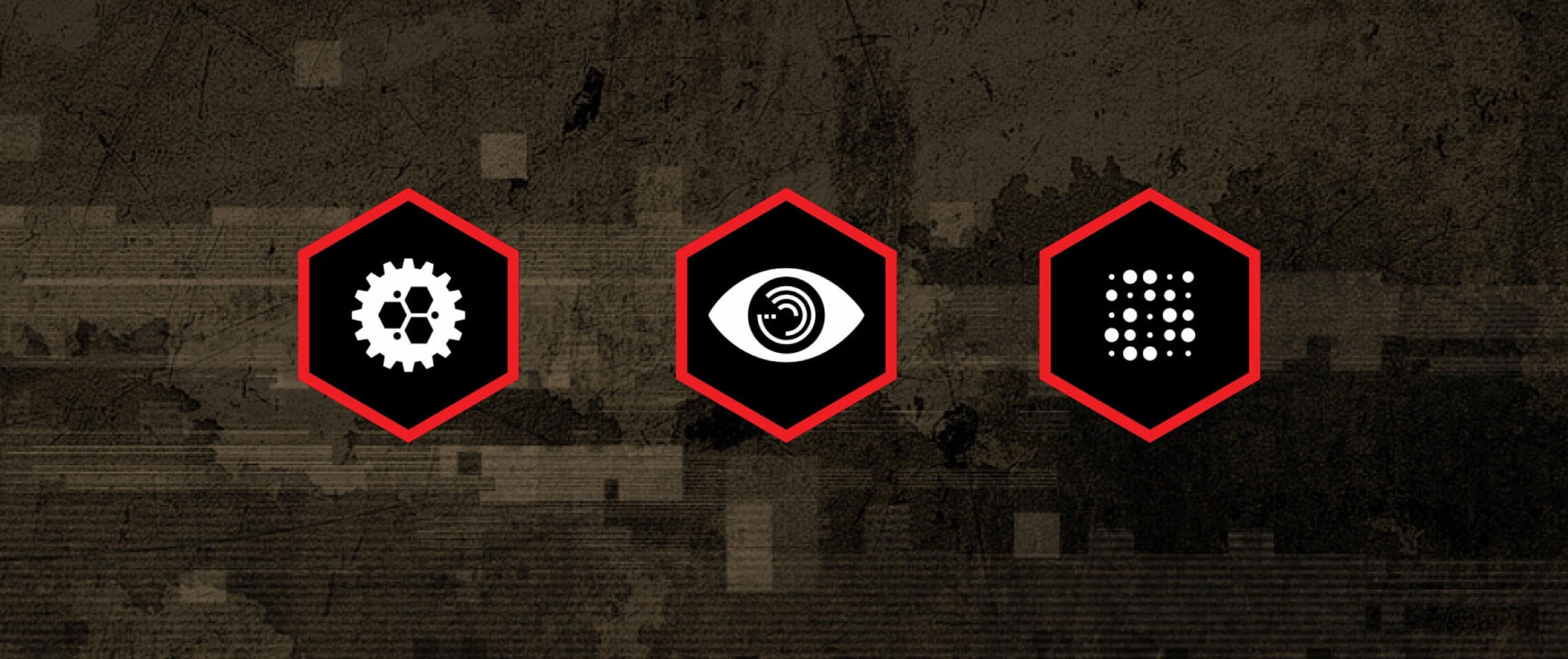 BTS identified two distinct audiences for their site: 1) Potential Recruits and 2) Government Buyers. We designed the site to provide clear paths of entry into interior pages for both audiences, allowing for quick navigation and diminishing the possibility of users bouncing from the homepage.
Knowing that many potential recruits would not be accessing the site through a desktop, we ensured the site was optimized for mobile.
In the words of one BTS associate, a website that "makes government contractors look bad*ss." Potential recruits and government buyers now view BTS through the lens of a dynamic, intuitive website with messaging that boldly articulates their unique positioning in the marketplace.