As part of our ongoing employee spotlight series, Fifteen4 will be profiling the employees in our office who inspire us. Today, meet Senior Account Manager, Stephen Deitz.
Stephen Deitz knows how to spell "plaid" correctly. For a while, he just chose not to.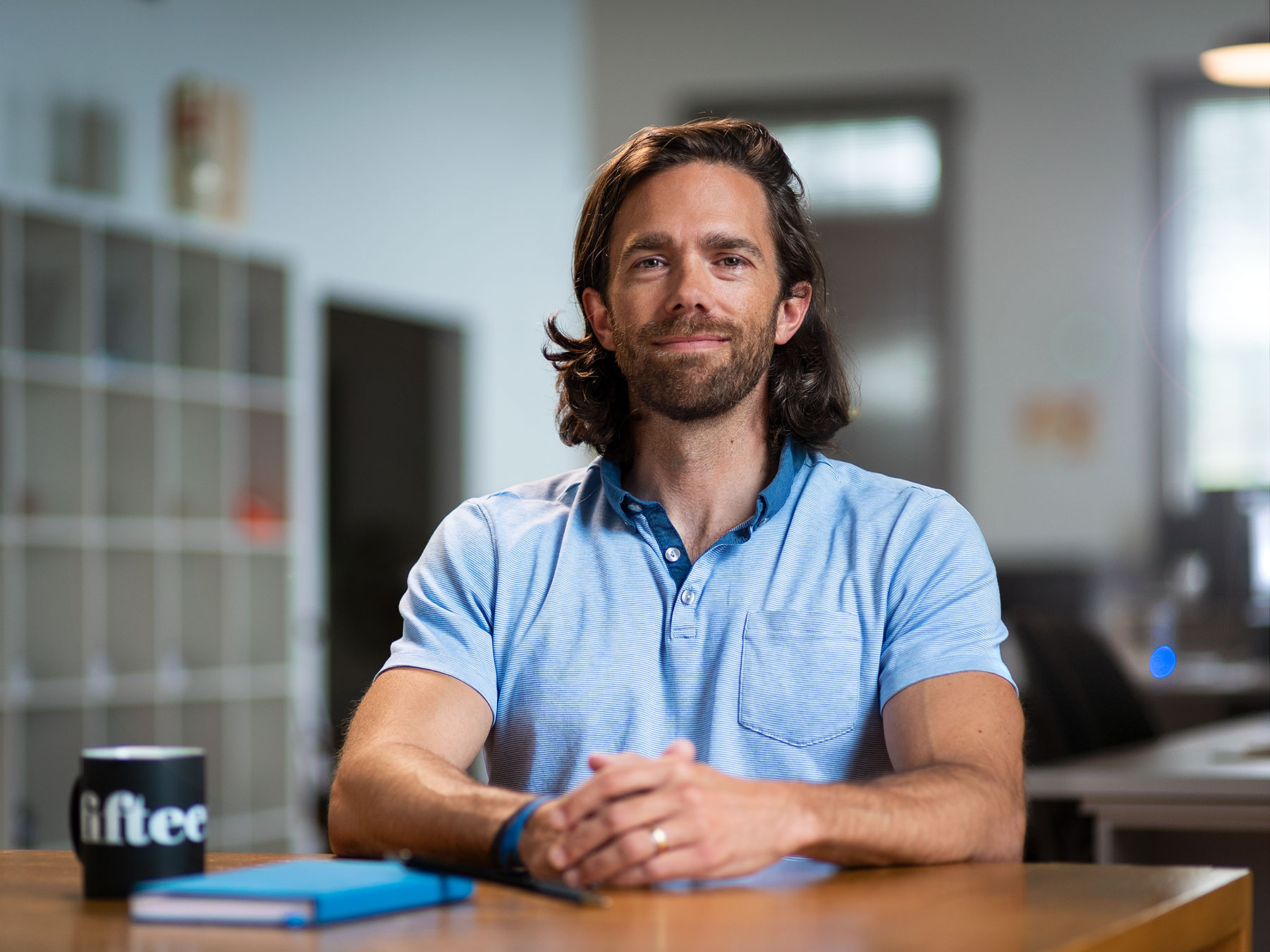 Owning a closet full of flannel says something about a person: "I seek the outdoors." "I chop wood for a living." Or, "I came of age in the nineties."
Over the years, as Stephen Deitz has donated box after box of his belongings to charity, his flannel shirt collection has thinned to just the two. His flannels are the product of a decade that dictated it was fashionable, rather than backpacking or lumberjacking.
Like a lot of teenagers in the nineties, Deitz heard Pearl Jam's seminal album "Ten," which triggered a dormant instinct within him to immediately pick up the nearest guitar.
"It was the first album I owned, after the Ninja Turtles soundtrack," Deitz confirms. "My mom used to let us listen to it on the way to middle school. It was awesome. I was in a couple of bands over the course of, I would say, seven years. First, there was Plad. To make it a little more alternative, we purposely misspelled 'plaid' P-L-A-D."
Take that, society. His thumb firmly in the eye of authority, Deitz found an even more established spot in the local music scene with his next venture.
"The other band was just me and my buddy who was also in Plad. We had an acoustic duo band that we played in called Local Sun," recalls Deitz. "We were really good, we played really well together. But it was also this point in transition when I was going off to college, he wasn't yet, and that was kind of the end of that."
Fifteen4's Senior Account Manager is still a t-shirt and jeans guy, and he'll still go see Pearl Jam by himself, if he has to—"If I want to do something, I'm going to do it, and I'll still have a good time"—but his role as an Account Manager occasionally requires him to throw on an Oxford button-down and a pair of ironed slacks like a real square from time to time. No matter how he's dressed, Deitz relies on the same mellow, yet sharp, professionalism he's maintained since the start of his career.
It was a baby-faced Deitz who joined the workforce fresh out of Radford University, navigating marketing firms until his arrival at Fifteen4, where the company culture made an impact.
"It's not in my nature to boss people around. This is more a community of work than individual workers," Deitz says. "You can't really manage any one person or any one project or any one team the same way. I find that to carry over to my children. My kids come from the same family, they eat the same food, they're exposed to all the same things, but they're two totally different people. The way that I speak or help one of them doesn't necessarily help in the same fashion the other. That's something I've learned through working here."
Fashions change, flannel fades, and the radio starts playing different songs. But no matter what decade you grew up in, you never let go of who you were. It just gets a little tougher to get to band practice.
"We still get together and play when [my former bandmate] is back in town," Deitz says. "Sometimes old songs, sometimes new stuff."