The countdown is on!
Our creativity has taken us a lot of places. On October 4, we're bringing it to the kitchen, as a brave team of knife-wielding culinary warriors from Fifteen4 will battle MindGrub for the title of Iron Chef. Animators will become marinaters. Supervisors will become sauciers. Designers will become dishwashers. All while raising money for kids who live in our city.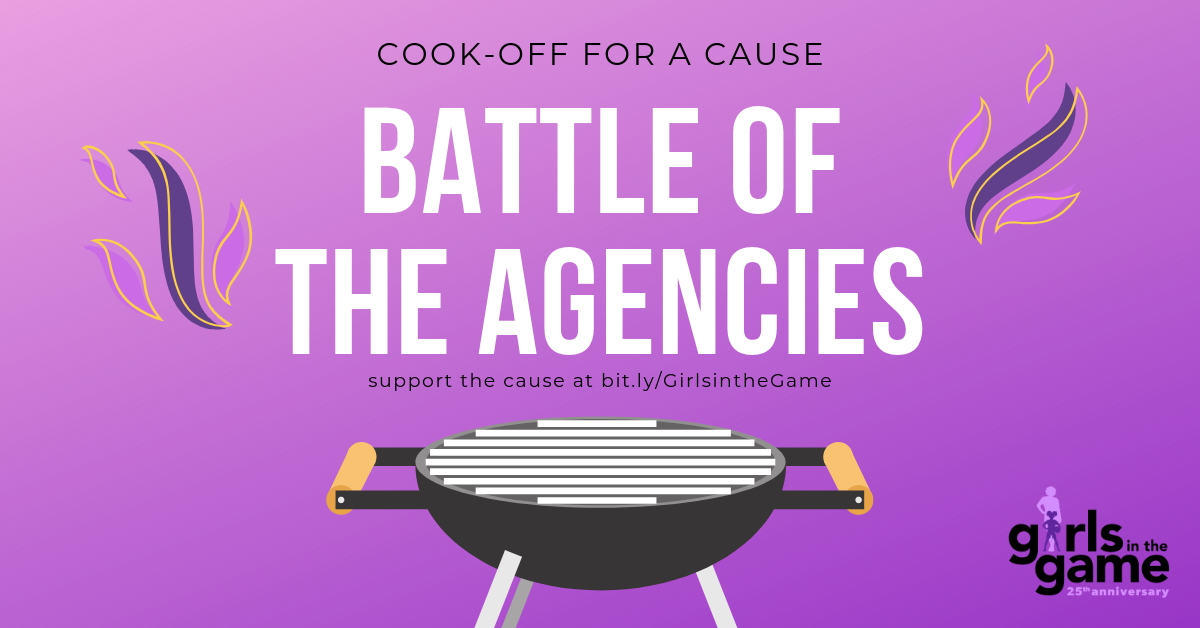 Battle of the Agencies is a Cook-Off for a Cause event supporting Girls in the Game, which provides after school programs to help girls lead confident, healthy lives.
Help Us in the Battle
Fifteen4 has a $2k fundraising goal, which we would love to exceed. Please share our team fundraising link with friends, family, or anyone else that would be interested in contributing to this great organization.
Fifteen4 Fundraising Page:
https://support.girlsinthegame.org/team/248704
About Girls in the Game
Girls in the Game offers After School programs for elementary-age girls in Chicago, Baltimore, Bloomington, IL and North Texas. Their middle school program is available to girls in Chicago, Baltimore and North Texas.
About Fifteen4
Fifteen4 is a creative agency that specializes in building B2B tech brand experiences through brand strategy, messaging, design, websites, animation, and video.
Learn more about what we do at Fifteen4.