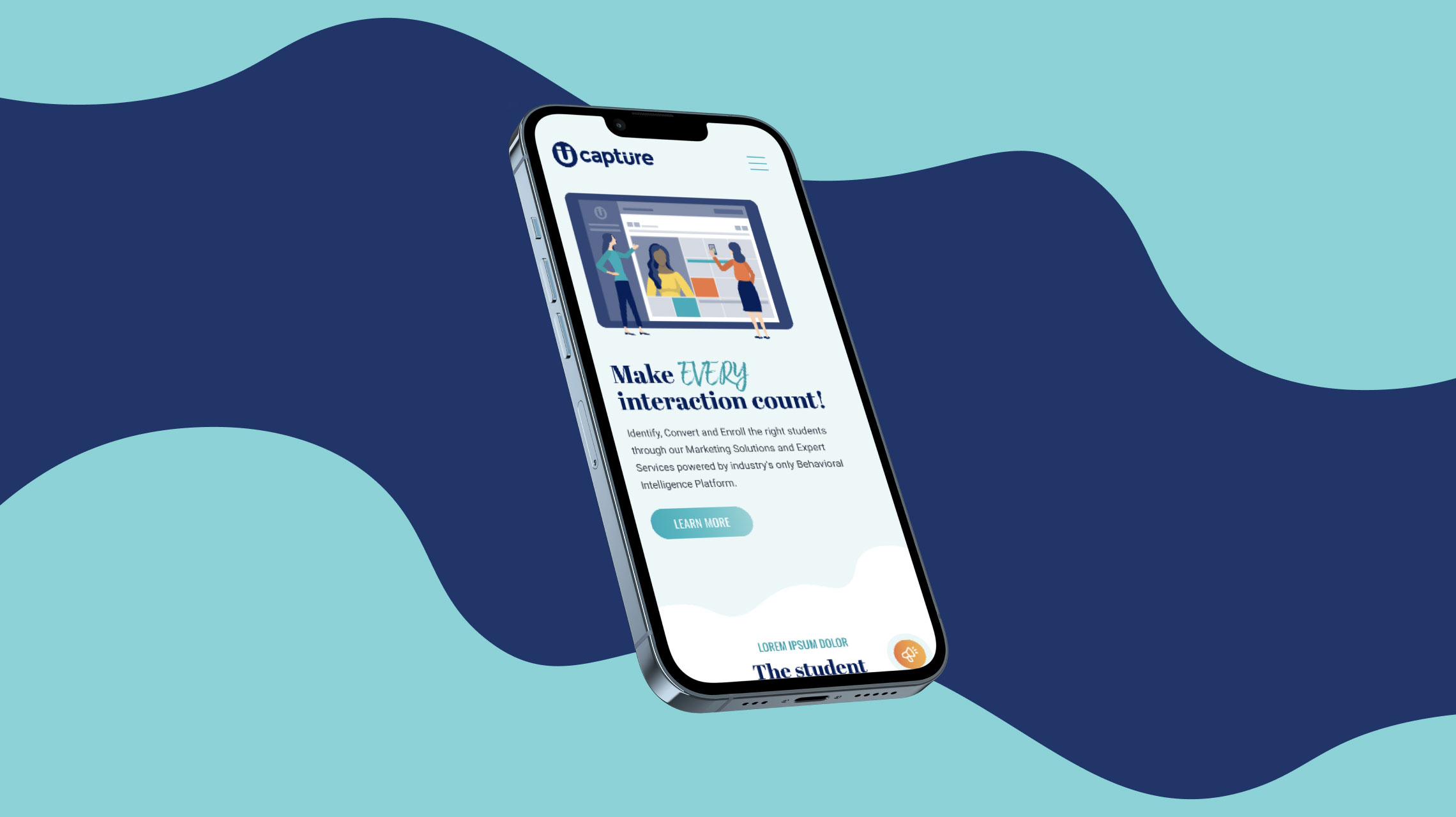 Illustrating the altruistic end-goal
Capture Higher Ed helps higher ed institutions increase enrollment through their proprietary Behavioral Intelligence Platform. Rather than simply presenting the software as a solution, we focused on illustrating the altruistic end-goal of Capture's service offering: enrolling students in an institution that will help them succeed.
Our designers employed colorful illustrations to help tell Capture's story, while empowering their internal design team to create their own assets. The new website experience offers a fresh look at Capture's services, while retaining their spirit of friendly originality.
website design + development