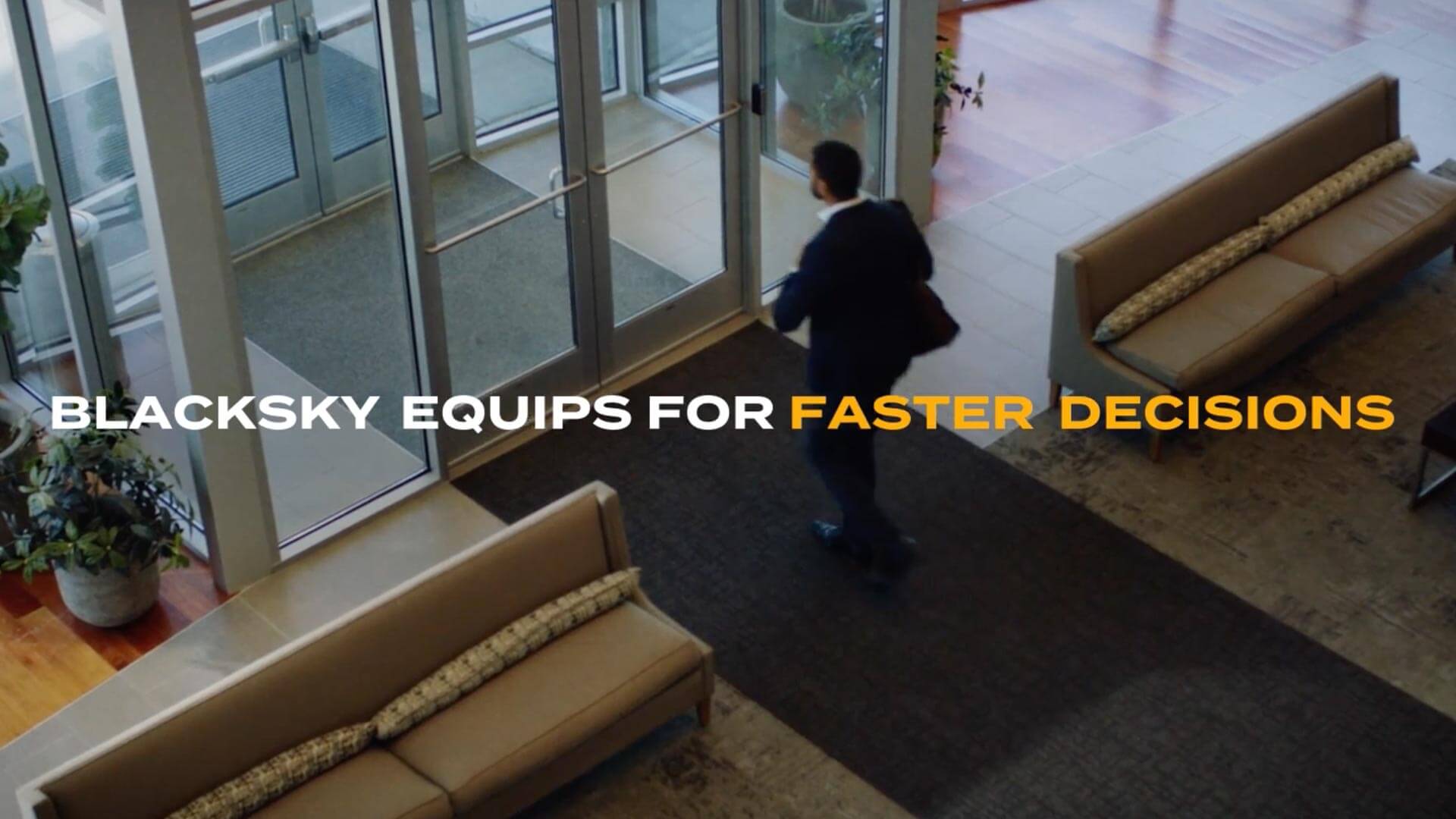 a powerful shift in perspective
Fifteen4's brand video for BlackSky introduced a fast-growing and highly innovative company to the world. As they prepared for their initial public offering, BlackSky needed a suite of content that would differentiate them from competitors in the intelligence space and build their brand awareness among potential investors and customers.
Fifteen4 created content and assets that elevated the BlackSky brand, with this video as the centerpiece. Combining stock footage with animated motion graphics and text treatments, the piece outlines a complex value proposition without delving into specific product details.
The final video allows striking visuals to do the heavy lifting, while making a compelling case for a deeper exploration into BlackSky's solution set. The video won the AMA MX Award for 'Best Video Marketing' in 2022.