As part of our ongoing employee spotlight series, Fifteen4 will be profiling the employees in our office who inspire us. Today, meet VP of Account & Business Operations, Jennifer Espinosa.
Jennifer Espinosa came to Baltimore from Chicago. But it's clear that a little Chicago came with her.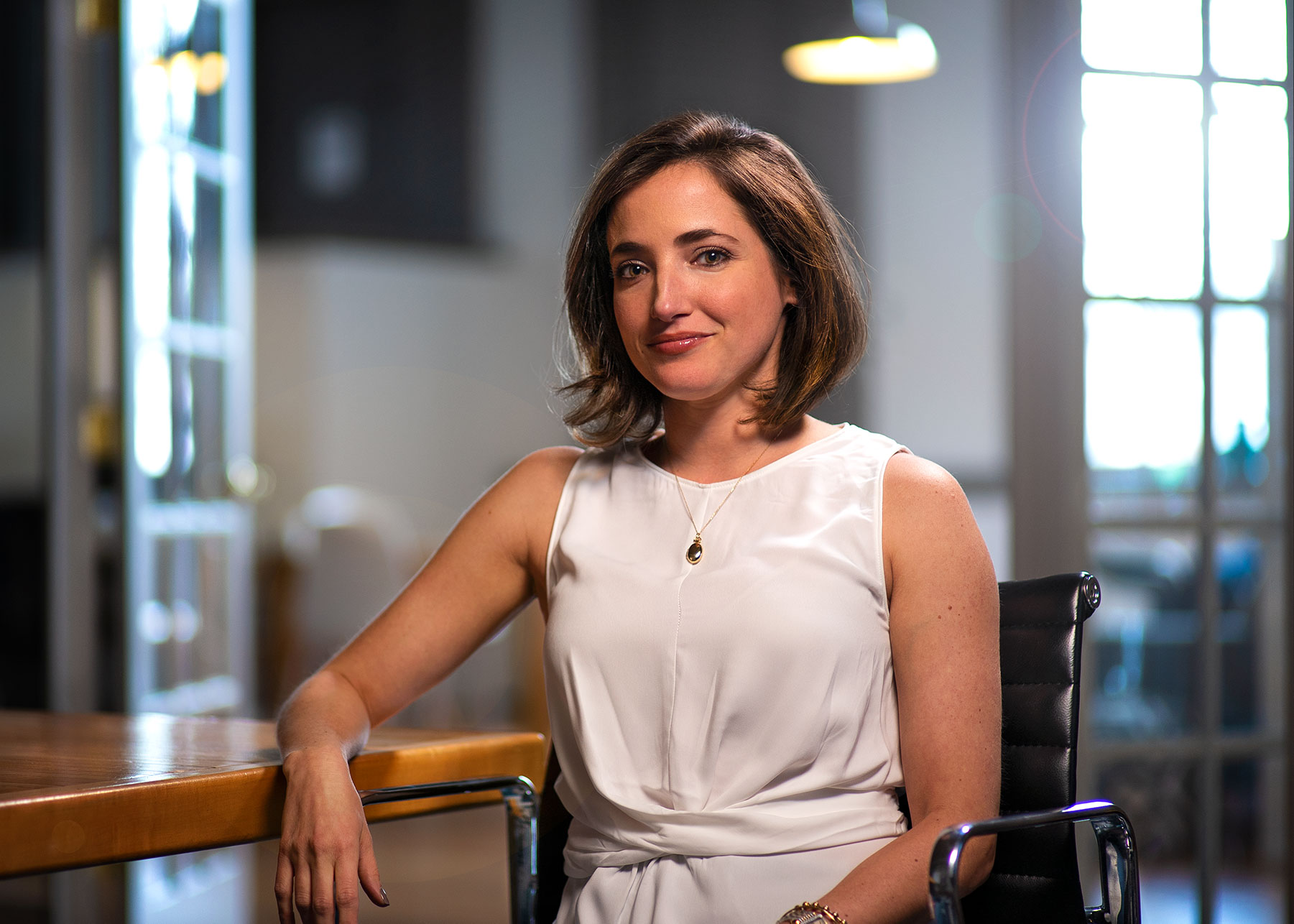 In any interaction with Jennifer Espinosa, you'll probably know where she's from: In her swift office pace, you can see someone running to catch the el; in the way she runs a meeting, you can see someone pushing through a Wrigley Field crowd; in the way vowels filter through her inflections, you can hear her ordering a cocktail at "fricken fantastic" Billy Sunday.
But Jenn didn't relocate from the Midwest to the Mid-Atlantic just for the change in dialect. Like finding a spot on a packed train, she knew that sometimes, you've got to create some space for yourself.
"I was moving from Chicago to Baltimore, and I didn't want to move without a job," Jenn says. "I heard good things about Fifteen4. I heard they were doing great things, and looking to expand. I just walked in here and there was a vibe. I was like, 'I want to be in this place.' But there was no role for me. I sat in a room, and I basically told [Fifteen4 CEO Steve Smallman], 'I think you need an account presence and an account team.' We talked and negotiated for a few weeks. I basically told them, 'you need to create this position.'"
Four years and three titles later, Jenn is a fixture of Fifteen4's production, which has required her to keep evolving. Life has a way of testing people, and one of its toughest exams is taking them out of their element and dropping them, in Jenn's case, into Baltimore; a city with its own style, its own ball team, and its own accent.
A Chicagoan's instincts are, stereotypically, a blend of New York "I'M WALKIN' HERE" and Midwestern "excuse me." Jenn channels that duality into her approach: Tough, but fair. Direct, but sympathetic. A hammer that apologizes to the nails.
"My parents. It comes from my parents," she says. "It's part of my job to be the hammer around here, because someone has to push in a lot of ways. It's interesting because the sensitive side of me also comes out, and I'm like, 'Are you okay? Are you good?'"
We are all the products of the place we're from, and because she is fueled so much by her background, while embracing the city she and her husband now call home, there is an attachment to Jenn's hometown that makes it a difficult place to leave behind, even now.
"I miss it a lot. I sometimes feel like I have two separate lives—I went to college in the city there, all my friends and family are there, I was born and raised there," Jenn says. "I cry every time I leave. But then I come back here, and this is my life here, and I'm happy here. There's a lot of things about Baltimore I'm trying to figure out. It's a different beast here. It's a different lifestyle. It's a different situation."
Different is hard, disorienting, and ambiguous; but different is good. Every day, Jenn is faced with a different scenario, having to choose which lever to pull and which button to press. The multifaceted nature of her high-level position creates challenges faced best with a broad, informed perspective. For four years, Fifteen4, a company at which she immediately felt at home, has helped Jenn strengthen and expand the perspective that has served her so well.
"What I've learned here is that you can have a work-life balance," says Jenn. "There really is a sense of community here. I feel like no matter what my problem is or what my challenge is, I have support. The company has my back. I always think of what I want, what's next. I'm always like, 'how can we make things better?'"